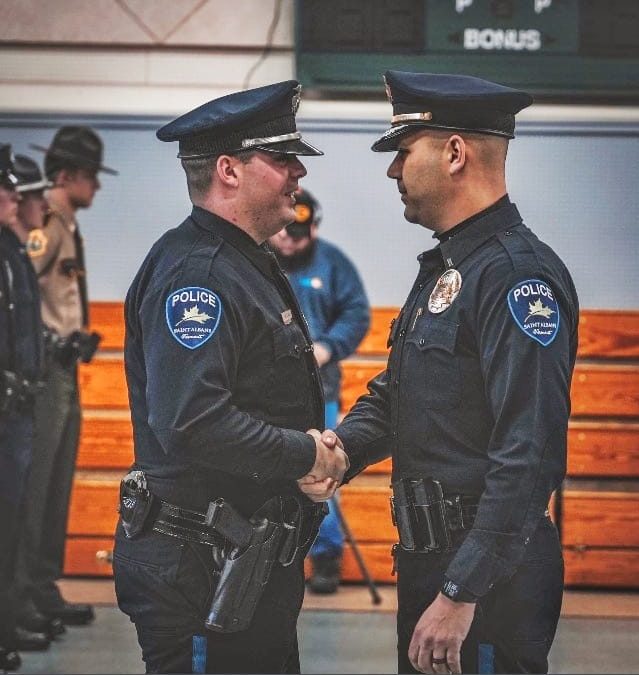 Who We Are
The St. Albans Police Department is a community oriented, full-service police agency.  We currently serve the citizens of St. Albans City, Highgate and soon will cover St. Albans Town.
The department offers a full complement of patrol, detective, and fire investigative services.  In addition to being a state E-911 answering point, we also provide emergency dispatch services for Franklin County agencies as well as portions of Chittenden County.
The department consists of well-balanced members who are educated, resourceful, dedicated and community-oriented.  We strive to provide the finest police services available to the communities with whom we collaborate.